Mijn historie
Die is er niet direct met deze plaat, dit is er een uit het download tijdperk.
Eerst kwamen de goedkope import CD's in de bakken, en ook oude Fleetwood Mac compilaties. Hierdoor ben ik de oude Fleetwood Mac gaan ontdekken als blues band.
Daarna bleek er na wat zoeken en downloaden van internet nog veel meer moois te zijn. Soms heeft zo'n late ontdekking een voordeel, want nu heb ik een mooi geremasterd exemplaar waardoor het luistergenot nog een treetje toeneemt.
Ik heb Peter Green nog een keer live mogen zien. Ongelofelijk wat er achter zo'n zwervers uiterlijk schuil gaat. Voor mij is hij een held!
Score: ******* **
Super blues, dus negen sterren. Lekker ruig en af en toe heel subtiel. De waardering wordt voor mij vooral bepaald door het vaak "ruige" gitaar spel (zeker) en gevoelige maar ook krachtige zang van (vermoedelijk) Peter Green. En dan is het blues op z'n Fleetwood Mac's, veel beter kan het niet.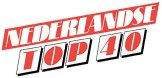 1968 op Wikipedia
https://nl.wikipedia.org/wiki/1968 en https://en.wikipedia.org/wiki/1968
- De Verenigde Staten verliezen hun 10.000e vliegtuig boven Vietnam.
- Martin Luther King, de Amerikaanse strijder voor gelijke rechten voor blank en zwart, wordt te Memphis vermoord.
- In Rome komt een groep wetenschappers en ondernemers bijeen voor een bezinning op de vraagstukken van vervuiling, uitputting van hulpbronnen, armoede en bevolkingsgroei. Ze richten de Club van Rome op.
- Eerste uitzending van de Fabeltjeskrant op de Nederlandse televisie
- De Apollo 8 wordt gelanceerd. Het is de eerste Amerikaanse ruimtemissie die rond de maan zal vliegen.
- The Gibson Guitar Corporation patents its Gibson Flying V electric guitar design.
- Syd Barett wordt uit Pink Floyd gezet, en wordt de inspirator voor "Wish You Were Here"
- Johnny Cash performs his famous concert at Folsom State Prison in California.
- The Doors geven een eenmalig optreden in Amsterdam. Zanger Jim Morrison wordt voor het concert onwel en de overige drie leden van The Doors treden zonder hem op. Het concert wordt desondanks een succes.
- The Beatles, Mike Love, Mia Farrow, Donovan and others travel to India to visit Maharishi Mahesh Yogi at Rishikesh.
- David Gilmour joins Pink Floyd, replacing founder Syd Barrett, who had checked himself into a psychiatric hospital.
- Bill Graham opens the Fillmore East in an abandoned movie theater in New York City.
- The rock musical Hair opens on Broadway at the Biltmore Theatre.
- At a press conference, John Lennon and Paul McCartney introduce the Beatles' new business concept, Apple Corps, Ltd., a disastrously mismanaged entertainment company that included a recording studio, a record label, and clothing store.
- Yes performs for the first time, at a summer camp.
- Led Zeppelin performs for the first time, billed as The New Yardbirds (the Yardbirds had disbanded two months earlier, and guitarist Jimmy Page subsequently formed this new group).
- The Who begin recording Tommy, a rock opera that tells the story about a deaf, dumb and blind boy, including his experiences with life and the relationship with his family.
- The Rolling Stones Rock and Roll Circus was filmed. Acts included The Rolling Stones, The Who, Taj Mahal, Jethro Tull, The Dirty Mac, and Marianne Faithfull. This was the last appearance of Brian Jones as a member of The Rolling Stones.
Hits: 194