Het Aanbod
Welke muziek vind je deze week onder de wekelijkse aankondiging ""Draaitafel" bespreekweek", wat zijn de overblijvers na selectie van het aanbod?
Een selectie waarbij klank een grote rol speelt. Dat is altijd een belangrijke factor voor me, maar afgelopen week is de "Draaitafel" voor een deel genoten aan de hand een nieuwe versterker. Een beauty in de zin van klankreproductie. Nog beter dan m'n oude waar ik toch ook al heel tevreden mee was. Er verandert veel in 10 jaar en als je trouw blijft aan een merk kan je goed vergelijken.
In die 10 jaar is er naast de "Draaitafel" muziek ook een deel klassieke muziek beschikbaar geweest waar ik heel af en toe naar terug grijp. Niet vaak, mede doordat de klank daarvan me altijd een heel klein beetje teleurstelde. Het luisteren ervan gaf niet niet die kick die nodig is om die sensatie veel vaker te willen beleven.
Dat is nu dus veranderd, het grote verschil zit 'm in de klank van het pianogeluid. Daarin hoor ik nu prominent de mooi makende piano resonanties. Veel liefhebbers van klassieke muziek zullen meteen opmerken dat zich daarin nou juist een goede met een minder goede versterker onderscheidt. Ik kan nu niet anders dan be-amen dat dit een groot verschil maakt. Toen de versterker eenmaal uitgeprobeerd kon worden en ik voor een kleine sessie klassieke muziek koos, deed het me al snel naar adem happen.
Natuurlijk kies je dan voor de grote stukken en wat je zelf al mooi vind, toch overviel me de pracht van die muziek. Zo mooi had ik dit nooit eerder ervaren. Wat maakt klank een groot verschil, voor mij in ieder geval. Dat geldt zelfs voor de mooiste composities.
Klank heeft deze "Bepreekweek" een onverwacht grote rol gespeeld. 
De Opvaller(s)
Maar welke min of meer bekende artiesten hebben zich de afgelopen week dan echt onderscheiden en gemanifesteerd als "Hé, dat is echt lekker om naar te luisteren!"?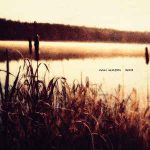 Johan Agebjörn - Notes:
We leven in andere, meer verwarrende tijden, dat is niet nieuw. Maar, hoe kan een man als Johan Agebjörn nu dit soort mooie "ambient" muziek maken en ook verantwoordelijk zijn voor de muziek in een disco "project" als Sally Shapiro. Het is maar goed dat ik al wat ouder en milder ben geworden. Jaren geleden had ik hier niet mee overweg gekund.
De "ambient" muziek van "Notes" is prachtig. Het heeft ambient kwaliteiten, maar is vooral een schilderachtig geheel waarin de melodieën heel sterk zijn. Er komen prachtige walsen in voor en muziek die het best te duiden is als leaders van TV-series. Van die muziek die je direct pakt en je aandacht voor even stevig vast houdt.
Er zit ook een grote dromerigheid en speelsheid in de muziek. Hemelse klanken die aan de grote klassieke opera componisten doen denken of moderner, aan wat Alan Parsons heeft voorgebracht.
Voor mij is dit een grote ontdekking als muziekliefhebber. Ook als mens kan ik bewondering hebben voor z'n instelling.
Julien Boulier - Carnets:
Al een wat ouder album (2012) en nog zo'n ontdekking wat mij betreft. Ook deze muziek schittert in klank, die de mooie composities nog meer lading geven. Niet toevallig ook piano klanken.
Op Jamendo Music is gratis mp3 muziek in ongeveer 170 kbps te downloaden. Niet de kwaliteit die ik zoek, maar anders had ik dit nooit ontdekt. Via andere kanalen zou je de indruk kunnen krijgen dat dit een album van een startende muzikant is, er is gewoon heel weinig te vinden. Tot je bij Jamendo uitkomt, daar staan er bijna 30!
Wie is die Julien Boulier dan? Een Franse muzikant, dat is me al duidelijk. Heel vaak staat er op Bandcamp wel een stukje wervende tekst, maar dit keer niet. Wel een link naar IMDB, vanwege de composities voor film. Dat ziet er al indrukwekkend uit. Er wordt door Julien ook les gegeven in Brest. Langzaam ontstaat het beeld van een bescheiden gigant in de muziek. Uiteindelijk geeft Stage 32 het meest toegankelijke beeld. 
Met deze kennis heb ik nog eens naar de muziek geluisterd en is het mij duidelijker wat er gebeurt. Achter de labels "chilout, emotional, imaginary meditative piano" klinkt filmmuziek door met een klassieke inslag. Het eerste nummer "Psyché étoile 21" knalt meteen m'n emoties binnen. Hele mooie pianomuziek begeleid door lichte orgelklanken en strijkers. Luchtig neergezet waardoor er voor mij direct een verwijzing is naar een denkbeeldige hemel.
Met het volgende nummer gebeurt er ook iets fantastisch. Klanken van de straat worden begeleid door piano en strijkers. De manier van aanslaan is bijzonder, wat gebeurt daar? Het hakt er weer in, wat mooi is dit! Deze muziek ligt heel dicht bij filmmuziek, de film kan je er zo bij bedenken.
Hou je van piano, filmmuziek met een licht klassieke inslag? Dan is dit iets wat je moet uitproberen.