Mijn historie
Ik ben met deze LP in aanraking gekomen door een klasgenoot (later vriend) op de MTS. We waren in een nieuw schooljaar naast elkaar in de banken beland.
Al snel bleek dat we beiden veel met muziek bezig waren maar dat hij voor mij toch wel veel onbekende muziek had.
Hij was zo aardig om daarvan een uittreksel op een cassettebandje te zetten en een van die artiesten was dus Triumvirat.  Het nummer "Mister Ten Percent" maakte grote indruk op me. Dat smaakte naar meer en er was meer, maar dat komt later nog.
Score: ******* *
Zoals al vermeld "Mister Ten Percent" maakte in 1978 grote indruk op me. Deze muziek was wel even wat anders dan wat ik van Hilversum 3 op kon pikken. Af en toe zwaar aangezet (ge-orkestreerd) dan weer een stuk piano alsof je naar Beethoven luistert, dan weer een solo van de basgitaar overgaand in synthesizer klanken.
Dat alles met een merkwaardige (Duitse?) rock saus en dito creativiteit. Af en toe kunnen stukjes zo in een Top 40 hit voorkomen en dan weer lijk je in het concertgebouw te zitten. Een merkwaardige mix die nog steeds uniek is.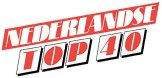 Daar was in 1974 nog geen sprake van, dat zou nog 5 jaar gaan duren.
1974 op Wikipedia
https://nl.wikipedia.org/wiki/1974 en  https://en.wikipedia.org/wiki/1974
- The Terracotta Army of Qin Shi Huang is discovered at Xi'an, China
- West Germany beats the Netherlands 2–1 to win the 1974 FIFA World Cup
- Watergate scandal: U.S. President Richard Nixon announces his resignation
- A skeleton from the hominid species Australopithecus afarensis is discovered and named Lucy
- Introductie van de Volkswagen Golf, die de Volkswagen Kever moet gaan opvolgen
- De populaire zeezenders Radio Veronica en Radio Noordzee maken hun laatste programma's
- Nederland verliest de finale van het WK voetbal in (en van) West-Duitsland met 2-1 ondanks een vroege voorsprong door een benutte penalty (Johan Neeskens) in de eerste minuut
- Peter Gabriel verlaat in 1974 de symphonische rockgroep Genesis, en vele fans zien dit als het einde van een tijdperk. Het geluid van Genesis zal onder leiding van nieuwe zanger Phil Collins, die al een aantal jaren drummer was van de band, ingrijpend wijzigen.
- Op 12 december maakt de Nederlandse band The Nits hun livedebuut op een studentenfeest in de Brakke Grond in Amsterdam. In 2003 brengt de band een album uit genaamd 1974, dat refereeert naar hun oprichtingsjaar.
- The Ramones play their first concert at the Performance Studio in New York.
Hits: 342