Mijn historie
De historie begon bij de LP Islands van King Crimson.
Aangewakkerd door de schoonheid van Islands kwam deze er al snel als een logische opvolger bij. We hebben hem vooral veel gedraaid in onze studie onderkomen in Alkmaar. Onder of na het eten, ik zie het beeld nog zo voor me.
Score: ******* *
In The Court Of The Crimson King heeft alle ingrediënten van Islands. De opening is heel heftig om daarna veel schoonheid te openbaren, met "Epitaph" als voorlopig hoogtepunt. 
Het mooie aan de muziek is ook dat een groot scala aan instrumenten gebruikt wordt waardoor er ook heel veel mogelijk is in het creëren van muzikale landschappen. Niet in het minst omdat de Mellotron ook schittert op deze plaat.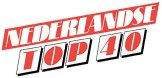 1969 op Wikipedia
https://nl.wikipedia.org/wiki/1969 en https://en.wikipedia.org/wiki/1969
- In België wordt het rijbewijs ingevoerd
- Astronaut Neil Armstrong zet als eerste mens voet op de Maan, met Buzz Aldrin in zijn kielzog. Ruimtevaartuig: Apollo 11. Vier dagen later landen ze weer veilig op aarde.
- In het dorp Groot-Ammers, Alblasserwaard, wordt het ooievaarsdorp Het Liesveld gevestigd. Van hieruit zal de ooievaar opnieuw als broedvogel in Nederland worden geïntroduceerd.
- Muzikant Brian Jones (The Rolling Stones) overlijdt op 27-jarige leeftijd. Jones wordt gevonden in het zwembad van zijn eigen huis. De exacte doodsoorzaak is nog steeds onbekend.
- Perhaps the two most famous musical events of 1969 were concerts. At a Rolling Stones concert in Altamont, California, a fan was stabbed to death by Hells Angels, a biker gang that had been hired to provide security for the event. In retrospect, some commentators have concluded that the violence signaled the end of the "hippie" movement, which espoused an ethos of free love and peace. Even more famous than the Altamont concert was the Woodstock festival, which consisted of dozens of the most famous performers in the world at the time, playing together in an atmosphere of peace with nature and love, with many thousands of concert goers; it is still one of the largest concerts in the history of the world. One of those who performed was Ravi Shankar, his presence reflecting a growing interest in Indian and other Eastern music; Shankar later said that the 1960s "got India wrong".
King Crimson's In the Court of the Crimson King is a pioneering album in the development of progressive rock. The album drew upon influences like Procol Harum, The Moody Blues and The Nice to form a sound melding rock and roll with classical influences in long pieces of music. Similar albums by The Moody Blues, Procol Harum and The Nice, as well as Genesis, Yes and Pink Floyd were also released this year, expanding the range of prog rock and developing it into a full-fledged genre.
- The Beatles perform for the last time in public, on the roof of the Apple building at 3 Savile Row, London. The performance, which was filmed for the Let It Be movie, is stopped early by police after neighbors complain about the noise.
- During a performance at Miami's Dinner Key Auditorium, Jim Morrison of the Doors is arrested for allegedly exposing himself during the show. Morrison is officially charged with lewd and lascivious behavior, indecent behavior, open profanity and public drunkenness.
- The Who release their rock opera Tommy.
- Billboard magazine changes its policy of charting the A and B sides of 45 singles on its pop chart. The former policy charted the two sides separately, but the new policy considers both sides as one chart entry. The Beatles are the first beneficiary of the new policy as their current 45 single featuring "Come Together" on one side, and "Something" on the other, accrue enough combined points to make the single a #1 pop hit. Similarly, Creedence Clearwater Revival's "Fortunate Son" and "Down On The Corner" accrue enough combined points to reach number 3 three weeks later.
Hits: 225