Mijn historie
 The Beatles zullen een terugkerende factor zijn bij het kiezen van een goed muziekstuk. Soms wat ouderwets maar altijd stabiel. De ene keer kies ik voor oud: Revolver.  De andere keer voor de "Cirque du Soleil LOVE".
De uitsneden uit het oevre van The Beatles zijn prachtig. Sommige stukken zijn verrassend nieuw en toch vertrouwd. De kwaliteit is 2006 en niet te vergelijken met de opnames uit bijvoorbeeld 1967.
George Martin en zijn zoon hebben een puik stukje werk afgeleverd dat zich kan scharen bij het werk dat vele decennia geleden is afgeleverd. Luisteren en genieten!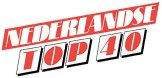 De muziek is in veel vormen verschenen, maar voor zover ik na kan gaan is er geen single bij uitgebracht.

2006 op Wikipedia
https://nl.wikipedia.org/wiki/2006
- Grote delen van Centraal-Europa (Duitsland, Tsjechië, Hongarije, Slowakije en Roemenië) hebben te kampen met zware overstromingen.
- Bernardo Provenzano, kopstuk uit de Siciliaanse Maffia, wordt gearresteerd op 72-jarige leeftijd na ruim 42 jaar op de vlucht te zijn geweest.
- In Brussel ondertekenen de EU, Rusland, China, de USA, Japan en Zuid-Korea een overeenkomst tot de bouw van de ITER, een reactor voor kernfusie in Zuid-Frankrijk.
- The one billionth song is downloaded on iTunes; the song is "Speed of Sound" by Coldplay.
Hits: 151