Mijn historie
Naast de nieuwe tijd voor muziek ben ik ook weer volop gaan volleyballen. Najaar 1994 mocht ik weer mee doen met ons eerste team en raakte daardoor in aanraking met nieuwe muziek zoals deze.
Een (piep) jonge teamgenoot van me was destijds lyrisch over dEUS en dan wordt je natuurlijk nieuwsgierig. Niet lang daarna hadden we muziek uitgewisseld en ging dEUS voor me leven.
Ik zie me nog zitten in m'n thuis kantoor. Ik mocht in die tijd al een dag in de week thuiswerken en als er niemand thuis is is het lekker muziek draaien.
Score: *******
Dat Nederland veel goede bands heeft gehad is hoop ik bekend. Dat ook België heel mooie muziek voortbrengt wat minder schat ik. Vooral eind jaren 80 begin jaren 90 is er een groot aanbod van originele bands. Waaronder dEUS. En het was geen eendagsvlieg weten we nu.
Afgelopen jaar ben ik nog naar een concert in Vredenburg geweest vanwege de release van een nieuwe CD. dEUS is origineel, het is allemaal net anders dan je gewend bent, alhoewel de wendingen en onverwachte voor, na of tussen stukjes in de muziek doen denken aan wat de Beatles gedaan hebben, maar dan op een minder gepolijste manier. Die gedurfdheid heeft af en toe muzikale diamantjes tot gevolg, maar ook wat ongemakkelijke momenten. Een plaat met mixed feelings dus. Anders was de score hoger uitgevallen.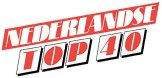 In België en de UK zijn er redelijk veel succesvolle singles geweest in Nederland helemaal niet. "Hotellounge (Be the Death of Me)" van deze plaat is in de UK wel een bescheiden hit geweest.
1994 op Wikipedia
https://nl.wikipedia.org/wiki/1994
- De Amerikaanse grungeband Nirvana geeft haar laatste concert in München.
- Afrikaans Nationaal Congres-leider en ex-banneling Nelson Mandela wordt, na algemene verkiezingen, de eerste zwarte president van Zuid-Afrika.
- Kurt Cobain, zanger-gitarist van de grungeband Nirvana wordt dood aangetroffen in het tuinhuis bij zijn landhuis in Seattle. Hij had drie dagen eerder zelfmoord gepleegd.
- In Zuid-Afrika worden de eerste volwaardige (multiraciale) verkiezingen gehouden.
- De Franse president François Mitterrand en Britse koningin Elizabeth II openen de kanaaltunnel waaraan 7 jaar werd gewerkt door 15.000 arbeiders. Een reis tussen de twee landen duurt nu 35 minuten.
- Het Nederlands elftal verliest in de kwartfinale van het wereldkampioenschap voetbal 1994 in de Verenigde Staten met 3-2 van Brazilië en is daardoor uitgeschakeld.
- Red Hat Linux 1.0 wordt uitgebracht.
- The three surviving members of The Beatles secretly reunite to begin recording additional music for a few of John Lennon's old unfinished demos, presented to Paul McCartney by Yoko Ono, with Jeff Lynne producing. The track, "Free As A Bird", is released as a single in late 1995 as part of the exhaustiveBeatles Anthology project, reaching #2 in the UK and #6 in the United States.
- Pink Floyd embark on what would be their last world tour before their breakup. The record-breaking tour supports their Division Bell album, with the band playing to 5,500,000 people in 68 cities and grossing over £150,000,000.
- The body of Kurt Cobain, lead singer of Nirvana, is found. Cobain's death, three days before, is legally declared to be suicide from a self-inflicted gunshot.
- A 1957 audio tape of John Lennon performing with The Quarrymen on the same night he met Paul McCartney fetches £78,500 at a Sotheby'sauction in London.
- Jimmy Page and Robert Plant: No Quarter (Unledded) premieres on MTV. The "unplugged" concert special featuring the two former Led Zeppelinbandmates was filmed to accompany the release of the album of the same name.
 
Hits: 521